Construction sector
Supporting your construction projects with dedicated sector expertise
Our experts can provide you with the guidance needed to get the best access platforms for your construction project. We have a variety of MEWPs suitable for all types of construction sites and budgets.

Having worked on thousands of construction sites from the very small to large scale development projects, our vast industry experience makes us ideally positioned to provide you with expert advice, support and guidance when it comes to the provision and use of powered access equipment throughout the length of your project.
Key features of MEWPs for construction
A variety of power options including electric, hybrid and diesel 

Narrow aisle machines for working in areas where space is limited 

Telescopic or articulating action

Rough terrain tyre options available for outdoor use
Prioritising Platform Safety
One area of construction which holds a great number of hazards and risks is working at height. We're here to help you prioritise safety during your construction project to avoid exposure to the damaging effects of occupational, contractual or financial risks - from selecting the most appropriate method to complete elevated tasks, to managing the supply and logistics of powered access equipment across multiple contractors and disciplines, all whilst ensuring compliance and the health and safety of operators and other workers in the vicinity of tasks at height.

Nationwide Platforms is ISO 9001, 14001 and 45001 accredited which means we are certified to British health and safety standards in everything we do.
Safety Innovations In Construction
Our dedicated research and development department; BlueSky Solutions, are on hand to not only deliver industry leading material handling attachments and enhanced safety features, but can also create tailor made solutions for your specific work at height issue.

We have developed several award winning safety features including SkySiren, SkyRak, and SkySentry.

Learn more about our safety innovations
Working with Nationwide Platforms on your construction project
Multi-level project support
Our multi-level support ranges from the sole supply of MEWPs, to our award-winning portfolio of enhanced safety measures including material handling solutions, anti-entrapment devices and telematic controls, to dedicated on-site engineering and MEWP management. Our highly skilled staff are on hand to assist you to minimise and avoid risk at every stage in your build programme.

This is best displayed in our robust partnered managed service offering commonly seen on major construction projects throughout the UK including Battersea Power Station, Manchester Airport and Dumfries & Galloway Royal Infirmary.
Partnered Managed Service
Our partnered managed service streamlines the provision of powered access on large construction projects by creating a MEWP management partnership between Nationwide Platforms, the principal contractor and trade contractors. By working in partnership with our customers and their supply chain we are able to offer a wealth of benefits throughout their project life cycle by identifying and managing all aspects of powered access on-site.

For further information on our partnered managed service and its associated benefits, check out our case studies below or visit the partnered managed service page.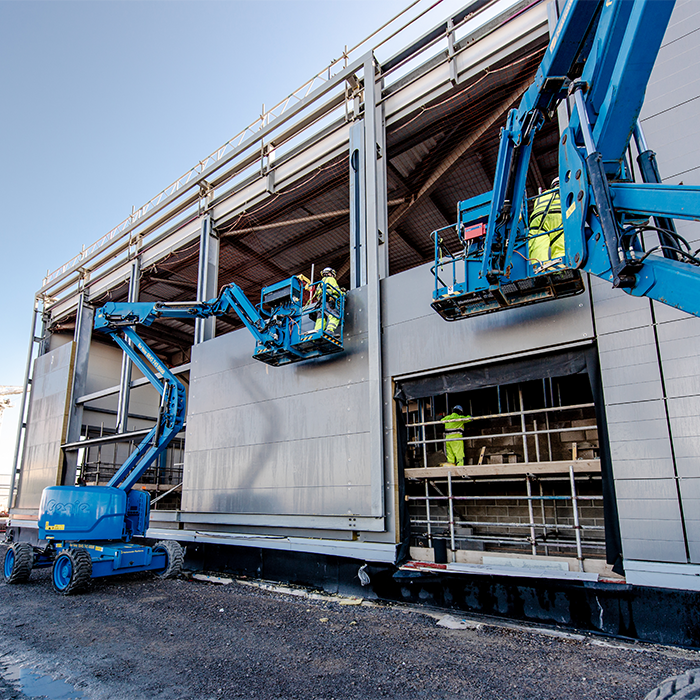 Case study - Manchester Terminal 2
Part of a £1 billion, 5 year transformation programme of Manchester Airport Terminal 2 including the terminal extension, new baggage terminal, parking facility & piers, Nationwide Platforms is providing a partnered managed service in collaboration with Select Plant Hire to identify, source and manage all aspects of powered access throughout the entire project as Laing O'Rourke's preferred supplier.
Find out more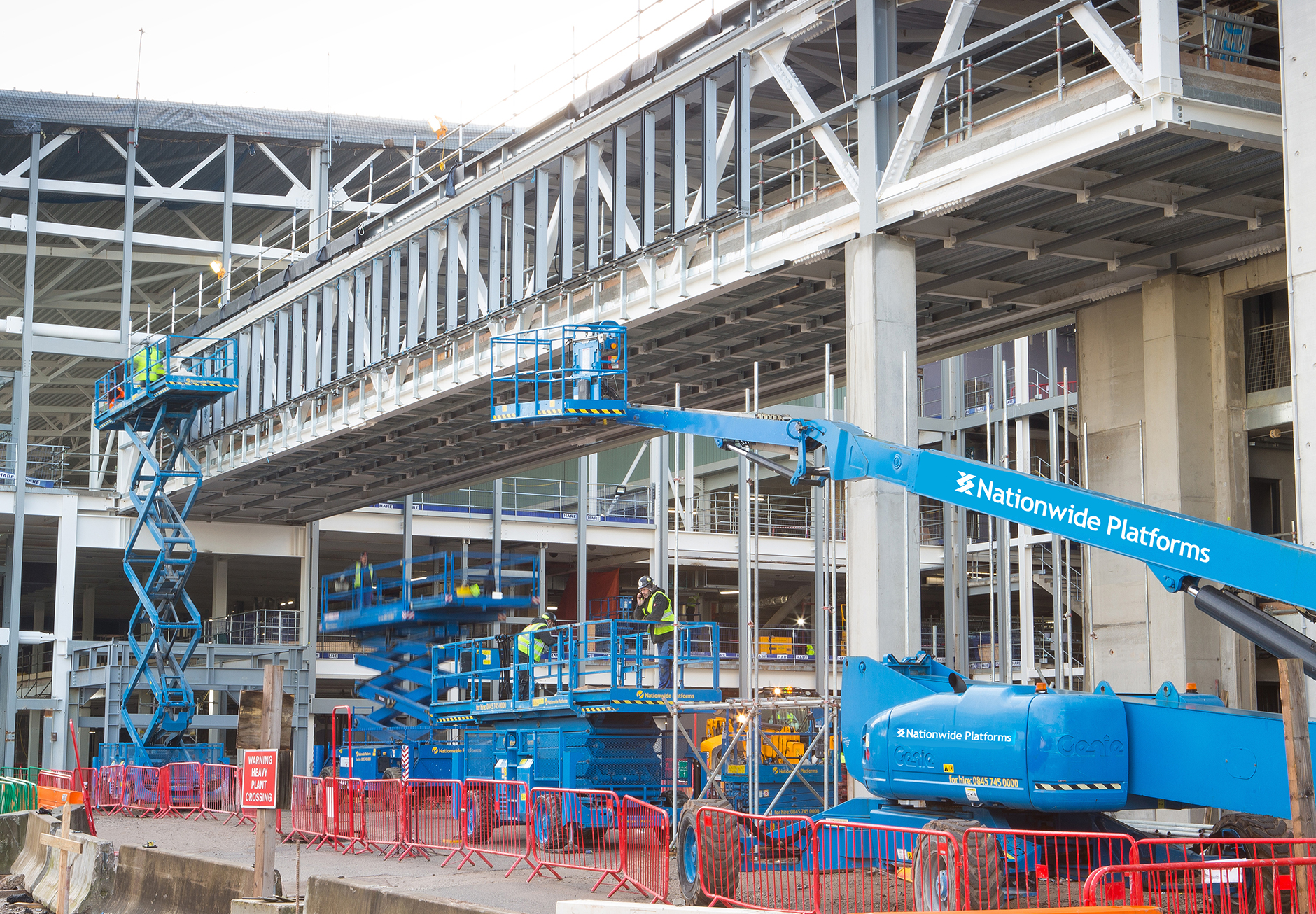 Case study - MME1 Symmetry Park
A £90 million build programme for a three storey, 1.5 million square foot logistics fulfilment centre on the outskirts of Darlington for a global online retailer. Nationwide Platforms provided a partnered managed service to identify, source and manage all aspects of powered access throughout the entire project as ISG's preferred supplier.
Find out more