Sales
Own a piece of our industry leading fleet
The UK's widest selection of new and used access platforms are available to buy now from Nationwide Platforms.
Whether you're seeking a unit from our industry leading powered access fleet or looking for a brand new model direct from the manufacturer, we have the resources, expertise and know-how to provide you with your ideal solution.

Our policy of regularly updating our powered access equipment, combined with the rigorous maintenance standards we set means we have a regular supply of fully operational machines, capable of many years of productive service.

Our sales listings include models ranging from scissor lifts, boom lifts, tracked booms and vehicle mounted platforms. If you can't find what you are looking for please contact us
Z45/25J RT - Used Genie Diesel Boom Lift - 15.7m
This articulated boom has a self levelling feature and fully proportional controls for precise boom positioning. The diesel fuelled boom machine has a jib rotation of 135˚ vertically for that extra working range.
The Genie machine is ideal for outdoor construction and industrial applications, its Genie engine-powered articulating Z booms provide lifting versatility with a combination of up, out and over positioning.
Applications:
Roofing
Signage
Construction
Industrial
Fully Refurbished
£18,500
Year: 2006
GS1932 Used Genie Scissor Lift - 7.8m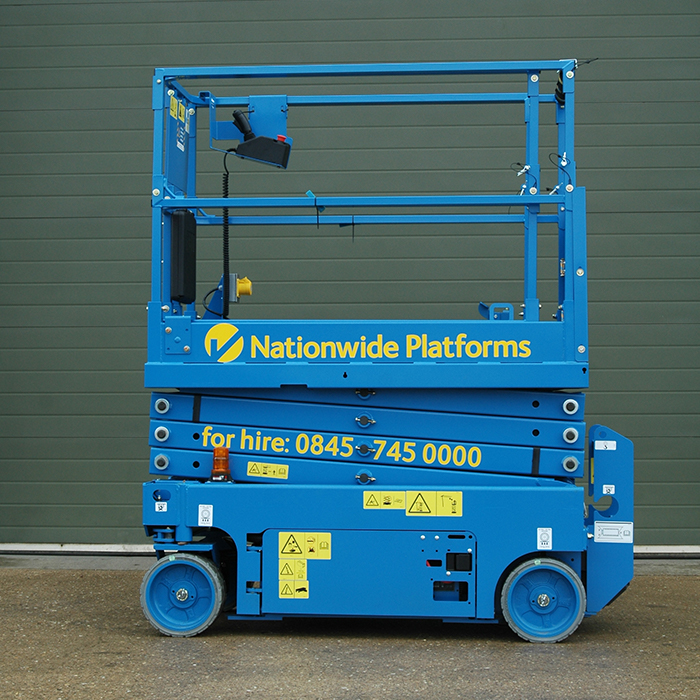 This Genie scissor lift is a popular unit for indoor tasks as it provides 7.8m working height reach and features non-marking tyres.
This machine can be fitted with SkySentry and to help improve safety and productivity, this product is available with BlueSky SkyRak® attachment.
Applications:
Cleaning
Electrical
Facilities management
Heating, ventilating & air conditioning
Mechanical engineering
Warehousing
Fully Refurbished
£4,950
Year: 2005
The prices shown on this website are for guidance only and are based on access platform machines being supplied in "Fit for hire condition" - special discounts are available for bulk or trade purchases. Please contact 0345 266 8771 for details or complete the enquiry form below.

Contact us for further information on our range of machines for sale.