my.Sites
Live views of machine usage across your worksites.
my.Sites gives you all the information you need to safely and efficiently manage MEWPs across your worksites.
Introduction to the my.Sites service
The my.Sites service takes advantage of our continued commitment to provide you with the most relevant and current view of their active hires. This service works closely with our my.Control service which manages operator access to MEWPs.
The service provides crucial insights to help our customers run efficient worksites and increase safety levels.
my.Sites enables you to view operators and machines, as well as review subcontractors, to ensure they are following your best practice protocols and adhering to site safety rules.
my.Sites
The benefits of the my.Sites service include.
Live machine location and movement tracking of MEWP's
Operational alerts including low battery, unsecure machines, multi-logins, geofence ingress/egress
Geofence mangement - Manage your own worksite boundaries and zones
Utilisation - motor activity, engine usage against defined site working hours
Out of hours machine usage
Identify low usage of assets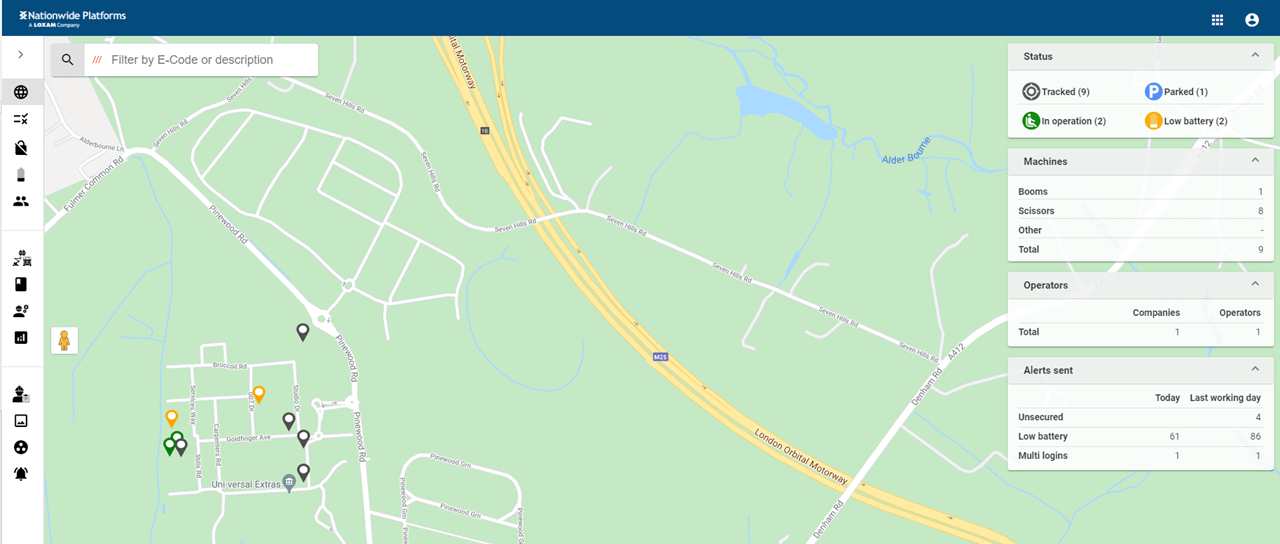 Accessing and using the my.Sites service
Please speak to your Nationwide Platforms sales representative and we can arrange a full demo of the my.Control and my.Site services.
As part of the demonstration we will show you all the benefits my.Site and my.Control can offer.
The my.Sites product is part of the my.NationwidePlatforms digital product suite.
View the benefits of the other services below.
Access platform hire as a service
my.NationwidePlatforms is a suite of online products which enable our customers to manage all aspects of their account. Our customers can use any of the products within the suite to meet their needs.
The modern way to manage access hire
A powerful set of tools covering all aspects of the worksite, including safety, efficiency, practicality and profitability.