Peaky Blinders
TV Production
The challenge
The producers of the hit BBC TV series Peaky Blinders, and their BAFTA award-winning cinematographer George Steel, set high standards for the quality of lighting and filming. This frequently involves working at height, either for positioning lighting rigs for a range of indoor, outdoor and evening shoots, or for carrying out filming. This work needs to be done safely and with specialised on-site support and advice.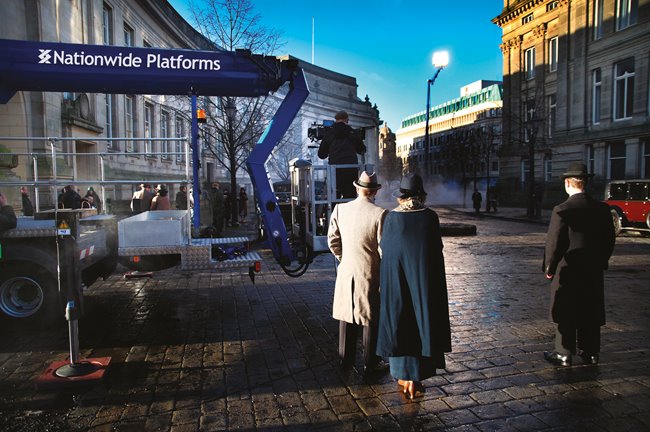 .
The solution
Following a detailed site survey to understand the production requirements, Nationwide Platforms' dedicated sector manager worked with the production team to specify the exact equipment required from its fleet of specialised machines. Across all four seasons of Peaky Blinders, Nationwide Platforms supplied more than 100 access platforms for the production. For season four, for example, 32 machines were supplied including a range of truck-mounted platforms, such as the Bronto S50 XDT-J, which were fitted with Wendy lighting frame attachments to provide artificial light on set. A Ruthmann T330 was also used to ensure steady and smooth filming at a range of heights.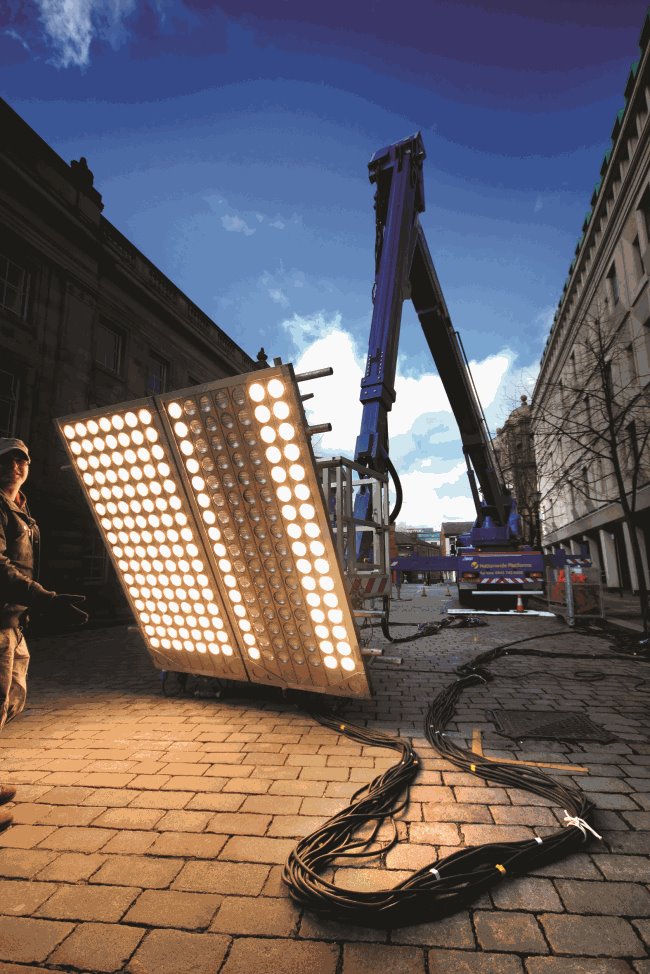 The benefits
Nationwide Platforms' dedicated team and account manager have in-depth knowledge of the film and TV industry's production requirements ensuring exactly the right equipment is supplied to support demanding production deadlines and budgets.

The company provides 24/7 cover across the UK for film and TV productions with its specialised fleet of 12,500 platforms. This includes indoor and outdoor scissor lifts, genie booms and tracked spider booms, plus a range of outdoor truck mounted platforms from 12 to 90 metres. The company also has the largest fleet of Niftylift hybrid / bi energy booms in the UK with over 250 units between 12 and 28 metres suitable for indoor studio use.

Customer Quote
"Nationwide Platforms has worked with us on all four seasons of Peaky Blinders. Their 24/7 support ensures filming goes on unhindered, ensuring the production can meet its deadlines. Nationwide Platforms understands the TV and film production industry inside and out and supplies platforms with the specialist attachments necessary such as rotating camera cages, fixed camera pods and lighting frames. The detailed survey by the dedicated Nationwide account manager, and the supply of fully trained IPAF operators, means we have the right equipment that is operated correctly, and safely, at all times."
Imogen Gay, Production Manager at Tiger Aspect Production