Nationwide Platforms enjoys double industry awards success
Nationwide Platforms has been recognised for its contribution to the working at height industry, securing two category wins at this year's International Powered Access Awards (IAPA) awards.
The company, which is part of the Loxam Group, landed both the IPAF Training Instructor of the Year award for long-standing IPAF trainer Phil Drayton and the Contribution to Safe Working at Height award at the IAPA event, which took place in London on 10th March.
The award winners were chosen by an independent judging panel of industry experts from over 130 entries – the most ever received for these awards.
Phil Drayton and Nationwide Platforms – winner of the IPAF Training Instructor of the Year award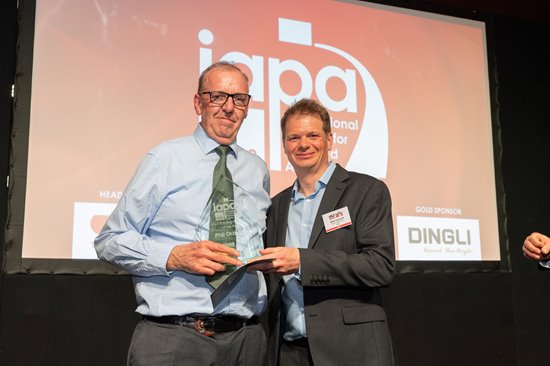 Phil Drayton's career in the access industry began in 1978, qualifying as a IPAF Instructor in 2003. Over the course of his 19-year career as an instructor, Phil has delivered over 3,600 courses to over 11,000 delegates and trained over 50 new IPAF Instructors. His dedication is unmatched, taking on additional responsibility by qualifying as an IPAF 'Train the Trainer' instructor and examiner and becoming an integral member of the IPAF community.
Nationwide Platforms – winner of the Contribution to Safe Working at Height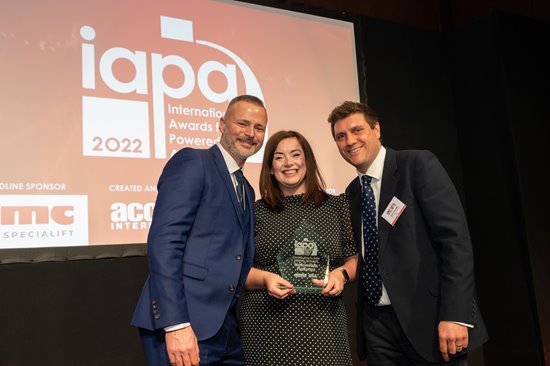 Nationwide Platforms has also been recognised for its commitment to safe working at height. Alongside its BlueSky team developing innovative safety products, Nationwide Platforms has endeavoured to share its knowledge to raise industry standards.
The team adapted a Mobile Elevating Work Platforms (MEWP) masterclass, converting it to a virtual class in order to continue offering the same level of support to customers over the pandemic, which has enabled a wider audience to access this important safety information.
A Visual Remote Assistance (VRA) system was also introduced – a video chat facility to help customers with technical issues.
As an industry leader, representatives from Nationwide Platforms were also heavily involved in the summit during the day, with Managing Director Paul Rankin present on the afternoon panel discussing how rental companies can improve safety for customers.
Paul Rankin, Managing Director at Nationwide Platforms and Chief Operating Officer of
Loxam Powered Access Division
said,
"It was an honour to speak at the summit, and we are delighted to win two awards at this prestigious industry event!
"The awards are always a fantastic evening, and I'm delighted to see it return to an in-person event. I'm thrilled for Phil and everyone at Nationwide Platforms that contributed to our success. We are at the forefront of the industry for working at height safely and I'm delighted that we've recognised for doing so. We are very much looking forward to attending next year's awards in Berlin!"